Fabricia Prado, LCSW
Availability: Please request an appointment to see my current availability. Thank you!
About
A Safe Place for you to Heal Un lugar Seguro para Sanarse
WELCOME! Bienvenidos! Bem-Vindos! I'm a fully licensed trilingual (English, Portuguese and Spanish) clinician having graduated from the MSW program at KSU in 2012 and I also have a Master's in Psychology from PUC-GO, Brazil. I'm experienced and comfortable with TeleMental Health and I have worked several years in outpatient settings providing individual and family therapy for adults, adolescents and their families. Soy una terapeuta trilingüe con licencia completa para ser terapeuta en el estado de Georgia. Tengo experiencia y me siento cómoda con la terapia en línea y uso enfoques como la TCC, EMDR, la reducción del estrés basada en la atención plena, ACT, DBT, TCC centrada en el trauma, etc. Los problemas con los que mejor lo ayudaré incluyen: ansiedad, depresión, manejo del estrés, trastorno de estrés postraumático, aculturación, religión/espiritualidad.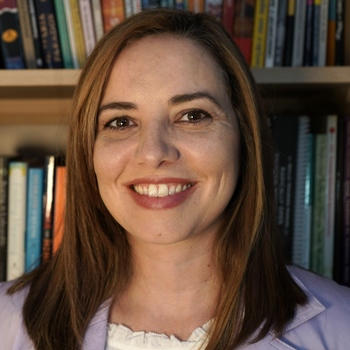 Fabricia Prado, LCSW
Individual Therapist
Services
Online Individual Therapy Sessions
Anxiety
Depression
Trauma
Adjustment Disorder
Coping Skills
Mindfulness
Relationship Issues
Cultural Adjustment
Mood Disorders
Panic Disorders
Perfectionism
Stress
Grief
Aging
Caregiver Issues
Codependency
Burnout
PTSD
ADD/ADHD
Approaches
Eye Movement Desensitization & Reprocessing Therapy (EMDR)
Acceptance and Commitment (ACT)
Dialectical (DBT)
Cognitive Behavioral Therapy (CBT)
Mindfulness-Based Stress Reduction (MBSR)
Compassion Focused
Insurance Accepted
Optum
Oxford
Oscar
United Healthcare
Aetna
Cigna
Fees
Individual Therapy 55 min: $120 - $140